Monday, August 3, 2020
Shore to Shore Road Race...a 68 year tradition.
Monday, August 3, 2020
This race was originally named the Bluewater Marathon and it started from Cape Croker in 1947. The start was then moved to Oliphant and finished in Wiarton in 1953. This year, for the FIRST time, we are introducing a 3-person relay. The race begins at 8am in Oliphant and the 13km route is a classic course with rolling hills and a fast downhill finish.
The first 100 people to register for the race, by July 10, will get free a t-shirt commemorating the race.

course:
(13k) start at the Oliphant Beach corner (Lake Huron), and travel along a paved County road, past inland lakes (Spry Lake & Boat Lake), farmland and quarries, through the streets of Wiarton, finishing downhill of the Niagara Escarpment at the Wiarton Arena (Georgian / Colpoy's Bay).
The first leg of the relay is approximately 4kms, from the start line to the Outdoor Ed. Centre.
The second leg is approximately 5kms and includes a number of hills.The third leg begins at turn off onto the Old Oliphant Road and is approximately 4kms.


» registration:
• online: January 1 - August 2, 2020 (online registrations ends at 5:00pm on August 2)
• in person: (registration and bib pick-up available at these locations)
• Saturday, August 1 - 8:30am-4:30pm - Runners Den, Owen Sound (801 2nd Ave. E.)
• Sunday, August 2 - 3pm - 6pm - Dunk Tank at the Village Fair - Bluewater Park, Wiarton
• Monday, August 3 - 6am-7:15am - Wiarton Arena (526 Taylor St.)


» fee:
$125.00 until May 31, 2020
$140.00 June 1 - August 2 at 5:00pm, 2020
$150.00 CASH ONLY on race morning


» race details:
• start time, 8:00am, Oliphant Beach Corner (County Rd. 13 & Shoreline Rd.) 1 Shoreline Road
• free transportation (school bus) from the arena to the start line OR to the relay start/end locations
• parking is NOT available at the relay start/end locations....participants MUST take the bus
• the bus will return the 1st and 2nd leg relay runners to the arena once ALL runners have completed the leg
• there is no age limit for participants but there is not supervision for children at the relay start points or along the route
• washroom facilities available at the arena and at the start line
• water stations at approximately 2.5k, 4k, 7k, 9k, and 11k
• first aid on-site
Race Map
Follow the Oliphant Road to Ebel Quarries and turn right onto the Old Oliphant Road. Then right on John and left on George to the end!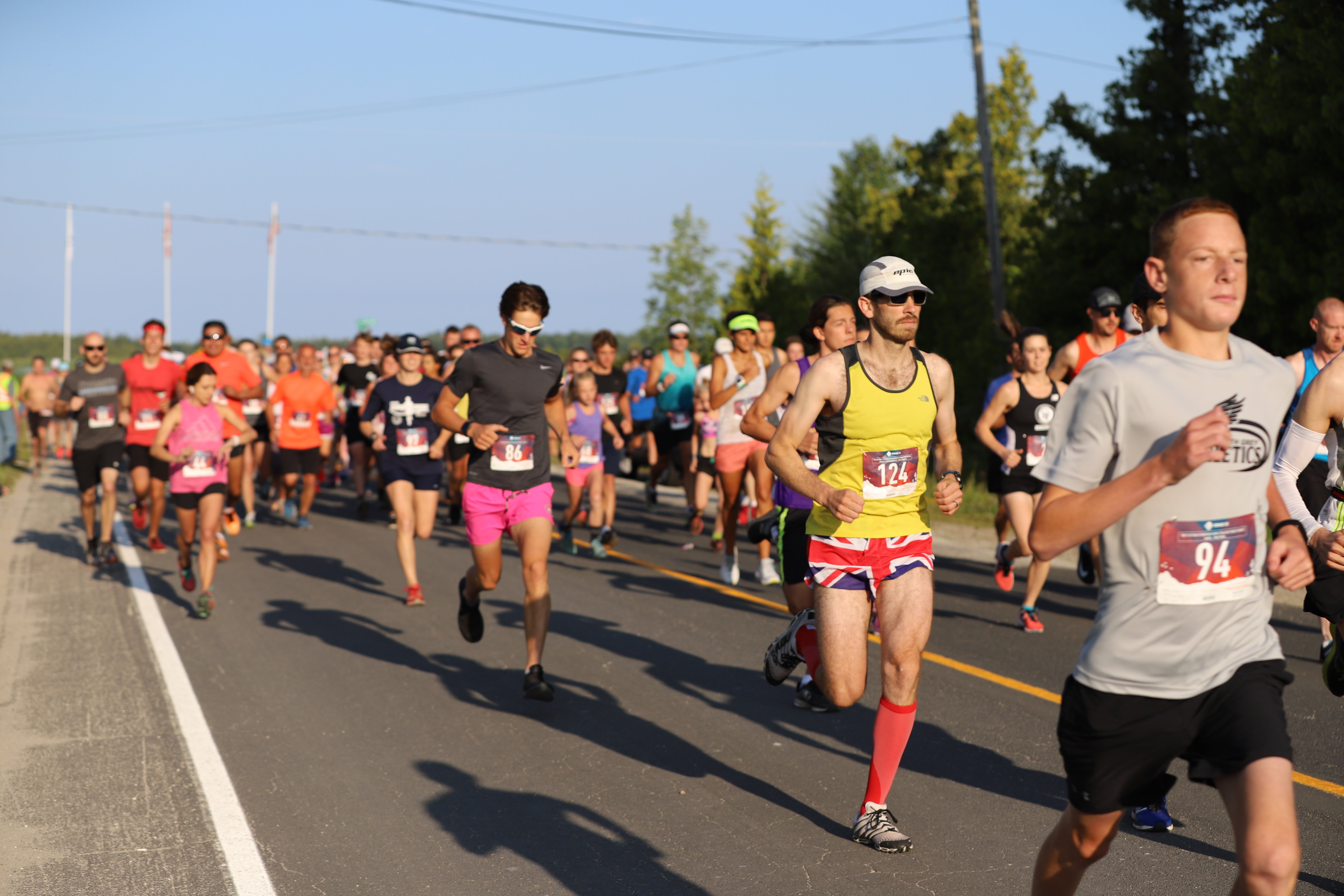 Registration opens on January 1, 2020
Click HERE to register
Click HERE for 2019 Race Results