COVID has changed how we meet and how we do business but we are still active in our community!!
At this time of the year, we are able to have some outdoor, socially distanced , in-person meetings. We are also meeting online using ZOOM. Working together, we are making plans for the coming year. New fundraisers and more hands on projects are in the works!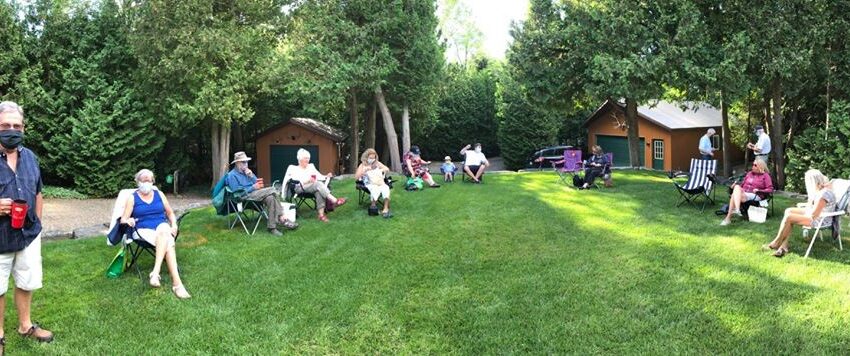 At the moment we are busy with a couple of projects at the Salvation Army. We have planted some vegetables in their garden and are also doing some landscaping around the building. Soon we hope to have a crew out in Lake Huron assisting with the cutting of phragmites.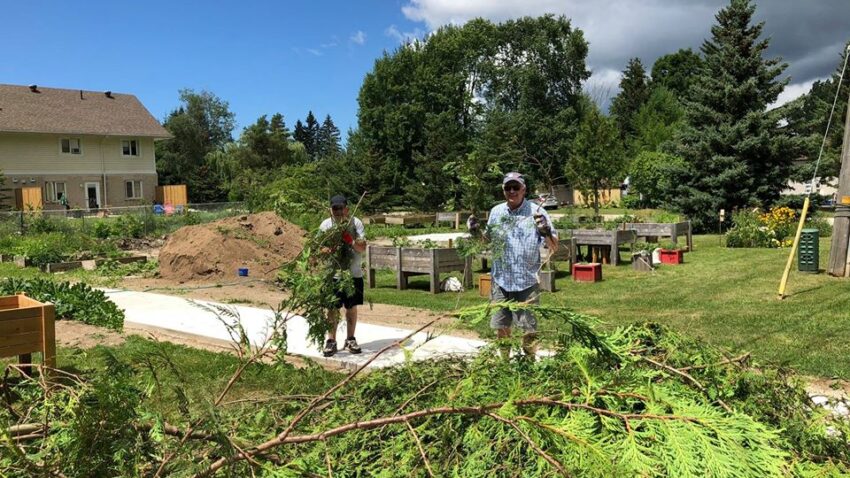 We are people of action! Together, as a club, as a community, as a country, as a global network we will do more than survive. We will thrive!
We are seeing that COVID is indeed opening opportunities for us. Opportunities to meet with fellow Rotarians from around the world. Opportunities to get more involved with hands on projects in our local community. Opportunities to work more closely with younger members of our community - they have been instrumental in assisting us with developing some online fundraisers! Opportunities to be creative.
Above all we have an opportunity to slow down a little and spend a little more time just saying "Hello. How are you?" We hope that all of our friends and supporters are well. Together we can do this!!