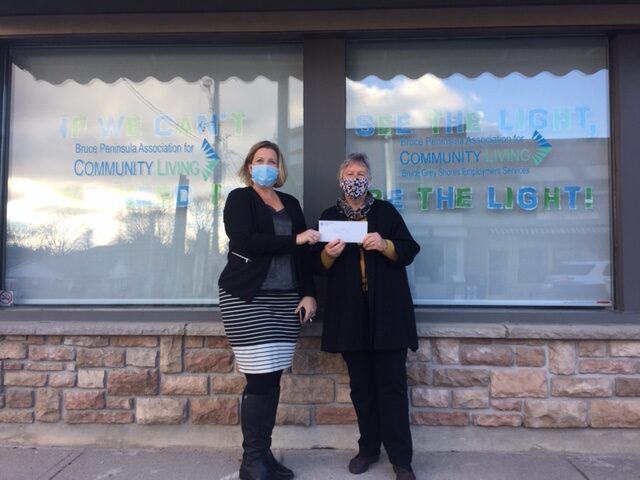 Christi Ronholm, Bruce Peninsula Association for Community Living, accepts a donation from Kathy Christie of the Rotary Club of Wiarton. This donation assists a Mental Health and Wellness program for those in  Supported Independent Living. Ms Ronholm stated that, "In these pandemic times it is important to ensure that those living alone  remain connected  to others and live the best lives possible."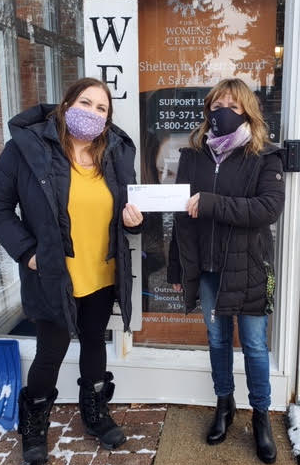 Rotarian Ashley Gunn recently presented a cheque to Heather Sheldrick, Executive Director of The Women's Centre Grey Bruce Inc. Women and children fleeing abuse need our support more than ever. We are so thankful to our community members who have attended Online Trivia Nights and bought tickets for Wine Survivor. Your support is allowing us to continue to support others in our community.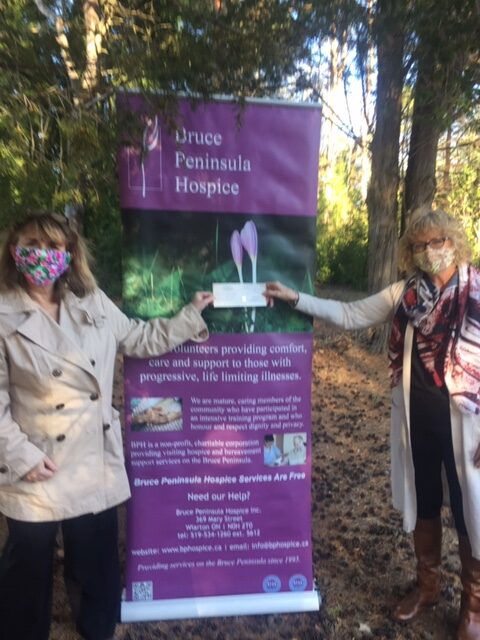 The Rotary Club of Wiarton supports Bruce Peninsula Hospice. Recently Rotarian Jackie Drawbell presented a cheque to Nancy Forgrave, Manager Volunteer Services, Bruce Peninsula Hospice and a Friend of Wiarton Rotary. These funds will support the organization of a Virtual Bereavement Support Group, via Zoom, for people in the community who are grieving. Bruce Peninsula Hospice continues to support people in the community, virtually, by phone and with outdoor visits.
Believe There is Good in the World
We are thrilled to once again be able to partner with the wonderful folks at Wiarton Foodland.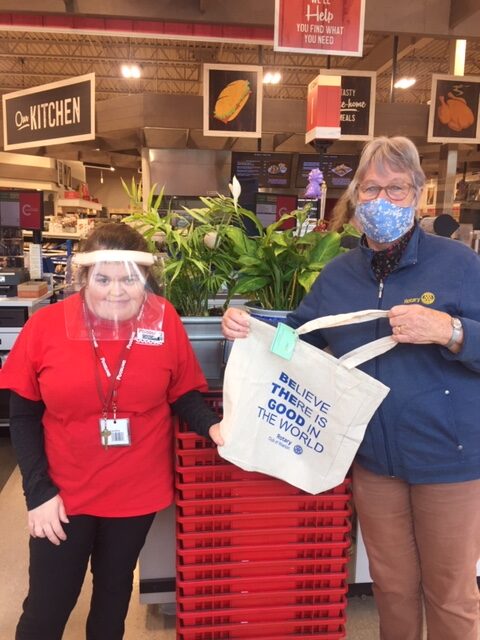 Believe There is Good in the World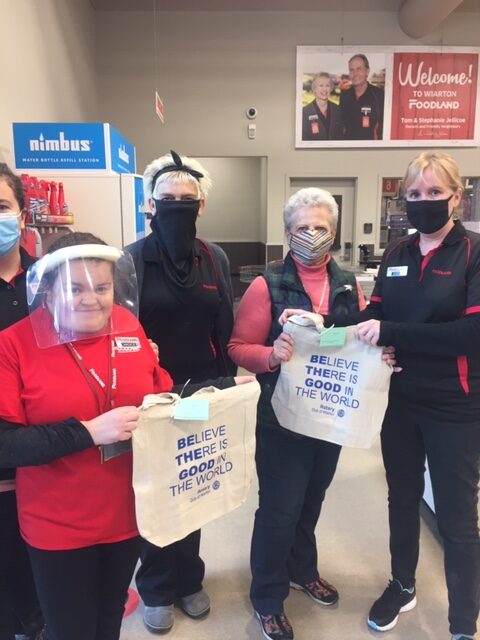 The amazing staff at Foodland helped us to distribute cloth bags to customers. By doing so, we are helping the environment and also, hopefully, providing some smiles. Do you see the BOLD letters on the bag? BE THE GOOD. Thanks to our wonderful community members who support all that we do. You ARE GOOD! Working together is so important during these challenging days. Support each other and remember to say 'Thanks' to the folks at the grocery store!!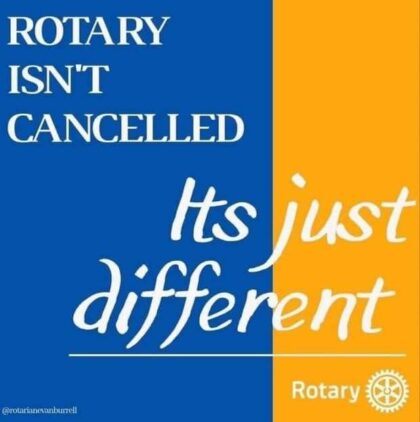 As we adjust to our ever changing COVID world we are also adjusting how we meet and how we do business. We are able to meet in-person, following socially distanced guidelines and we are also meeting online using ZOOM. Working together, we are making plans for the coming year. New fundraisers and more hands on projects are in the works! Did you miss out on our first Wine Survivor? Stay tuned!!!
We are people of action! Together, as a club, as a community, as a country, as a global network we will do more than survive. We will thrive!
We are seeing that COVID is indeed opening opportunities for us. Opportunities to meet with fellow Rotarians from around the world. Opportunities to get more involved with hands on projects in our local community. Opportunities to work more closely with younger members of our community - they have been instrumental in assisting us with developing some online fundraisers! Opportunities to be creative.
Above all we have an opportunity to slow down a little and spend a little more time just saying "Hello. How are you?" We hope that all of our friends and supporters are well. Together we can do this!!